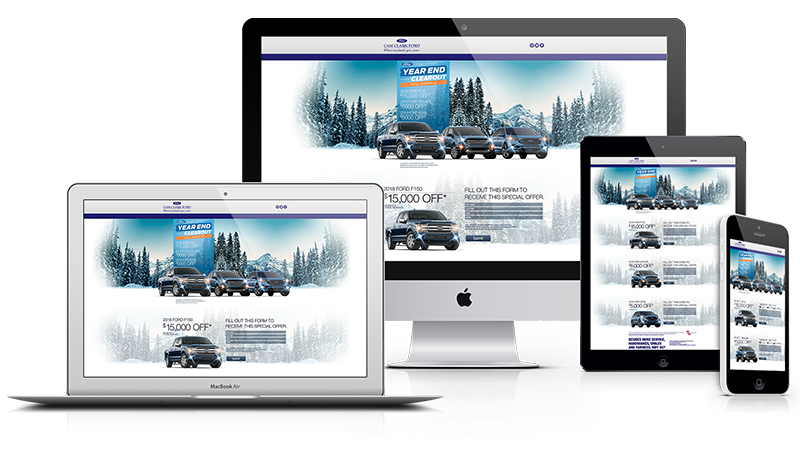 From longstanding clients who have been with TAG for decades, to our most recent win, Cam Clark Ford Dealerships in Calgary, Canmore, Olds and Red Deer.

Cam Clark Ford approached TAG looking to streamline their media and advertising across their 4 locations in Alberta (Airdrie, Canmore, Olds and Red Deer), and unify the 4 dealerships under one brand.
Since our relationship began, TAG has strategized a year-long media plan by doing a deep dive into their 4 markets. The media plan effectively saved them money by removing redundancies in media targeting the same audience, bolstered their online presence with advertising on Google, Facebook and Instagram.
A large part of this was a shift from print media and to focus heavily on digital SEM, Social, Display, video, retargeting, geo fencing. TAG also created a brand that would resonate with Albertan's and would elevate their presence in the market over price and item car ads that saturate the market and would instill their name into the hearts and minds of their audience.
With a streamlined media plan and new found focus in online advertising, TAG successfully bolstered Cam Clark Ford's presence into online. And with some kick ass creative advertising to boot, Cam Clark Ford continues to be the leader in the automotive industry in Alberta by partnering with TAG.