81% Increase in YOY Sales
Brand recall lift and unprecedented growth.
5.3 Million Impressions in over 3 Months
800% Increase in Email Marketing Customer Count
Mass Awareness 112.5 Million Impressions & 5.9 Million Engagements
24% Increase in Customer Count
What Our Clients Have to Say
We love to talk about ourselves, but why not hear from the people who have trusted us with their brands
"I highly recommend TAG's work. Over two decades of service providing all our branding, advertising and marketing across Canada and TAG continues to deliver."
- Steve Nickerson, VP Franchise Development, TacoTime Canada
"TAG's exceptional creative, together with a strong understanding of branding and marketing, have helped bring our message to the province, and has helped to achieve our advertising and marketing goals."
- Sheri Wilson, Marketing & Promotions Consultant, Alberta Sport Connection
"We need to react to the changing environment of Alberta. TAG has been great with helping us get to that ever-changing place and make a difference. We have a difficult mandate with limited budgets, so we've relied on TAG to be ever innovative and challenging with our solutions."
- Roger Jackson, Executive Director, Alberta Used Oil Management
"Over the years, TAG has worked hard to provide us with the necessary media to get into the hearts and heads of Albertans. Their creative strategies have allowed us to remain top of mind and still get actionable results year after year. Whether we are working on a call-to-action campaign, a full-on branding exercise or a campaign to highlight the work of teachers in general, TAG's advice has always been both creative and pragmatic at the same time; not an easy balance to achieve."
- Shelley L. Magnusson, Executive Staff Officers, Government, Alberta Teachers' Association
"Taiga Building Products and myself have had the pleasure of working with TAG Advertising for the past 12 years. After more than a decade, we continue to proudly rely on TAG to keep our brand fresh and consistent – we are constantly impressed by the various ways in which they present Taiga internationally through branded advertising on a multitude of platforms including trade publications, online and through various tradeshows throughout North America."
- Trent Balog, President, Taiga
"TAG is no stranger to the retail industry. Combined with their knowledge of design, and passion for success – working with TAG Advertising has been a no-brainer. Being in the public eye, there are a lot of opportunities for scrutiny, but I can happily say that we've received nothing but positive feedback since working with TAG Advertising."
- Devon Hutt, General Manager, Sunridge Mall
"Strong brand awareness accompanied by smart, creative advertising and tactical marketing is TAG's purview. We have seen continued success due to TAG's passion and willingness to go above and beyond for Peloton, not only on an international brand level, but also in each specific market."
- Glen Gray, President, Peloton
"TAG Advertising has vast experience in retail and they have in-depth knowledge of the retail market. They understand the importance of having a unique positioning among all the competitors in the market and strive to create new approaches that work specially to support our brand."
- Jelena Bojic, Marketing Director, Kingsway
"We wanted a brand image that was more than your average product shot. With sharp, clever ads, TAG Advertising has done just that. They have gone beyond our expectations and brought a creative spin to the advertising of all our divisions and products. Not only do we believe our marketing is top-notch, we have had great reactions from clients and partners alike throughout the industry."
- Trent, General Manager, Wellfirst & Drillformance
"TAG continues to deliver on their commitments. From the beginning they were instantly one of the team! They know business to consumer needs and always come with fresh thinking paired with fresh creative and on target strategies."
- Kevin Brees, General Manager, Park Place / Medicine Hat Mall
"We are very pleased with the quality of service we received. Our website is beautiful, innovative and functional thanks to the talented people at TAG."
- Cathy Betz, Calgary Board of Education
"TAG Advertising has added great value to our brand."
- Paula Lee, Regional Director of Marketing, BentallGreenOak
"Our sexy brand was an instant hit!"
- Fraser Abbott, Marketing, Hotel Arts
"Our working relationship enabled us to develop several award-winning, one of a kind campaigns. Their creativity, passion and initiative truly made it a unique and fun working relationship."
- Lori Cunningham, Marketing Manager, The CORE

Key Sectors
Business to business, Franchise, Education, Healthcare, Automotive, Consumer Goods, Retail, Government, Commercial, Oil & Gas, Sports, Tech, Entertainment, Gaming, Hospitality, Real Estate

Digital Media
Pre Rolls, Geo Fence, Email, Website Design, Programming & Development, Mobile Apps, E-Commerce, SEO, Cost Per Click (PPC), Social Media, Analytics, 3D Rendering, Content Writing

Marketing
Visual Identity, Brand Standards, Media Strategies, Awareness Campaigns, Government Relations, Media Buying, Market Research, Digital Strategies, Focus Testing, Communications Audits

Advertising
Digital, TV, Radio, Print, Transit, Billboard, Mobile, Events, Guerilla
TAG Awards & Distinctions

One of the Most Award Winning Agencies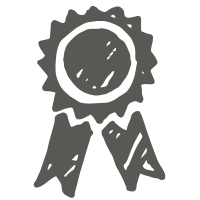 Business Awards
Western Canada's Entrepreneur of the Year
Premier's Business Awards of Distinction
Generosity of Spirit Award
National Philanthropy Day Award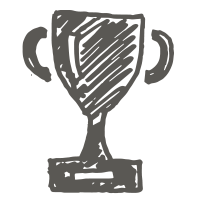 Creative Awards
Anvil Awards • ACE Awards
Applied Arts Awards • MAXI Awards
Maple Leaf Awards • BOMA Awards
Telly Awards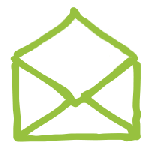 Don't hesitate to contact us
TAG, WE'RE IT

Phone: +1.403.233.2282

Alternatively, send us a message and we'll get back to you ASAP.