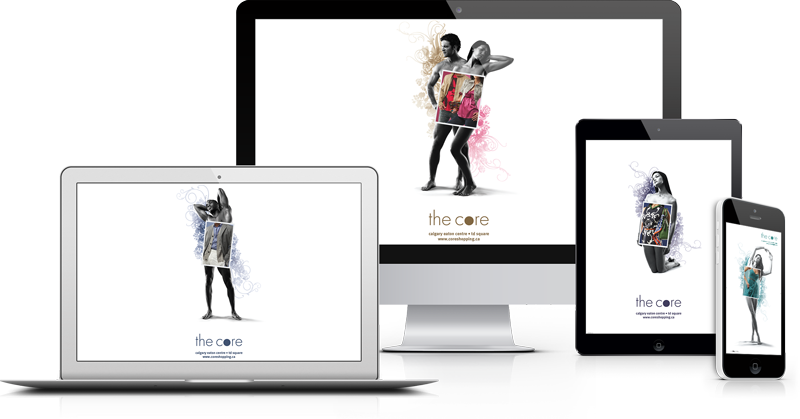 Working with the CORE for 12 years has developed a strong branding message and a world class shopping destination.
Tag continues to receive much praise for the launch campaign that started the ball, not rolling, but hurdling!
As we looked into branding this property, a single identifier stood out from the rest "the core". It captured not only the location of this fashion district centered in the heart of Calgary.
From this grew the positioning line, "who you are starts at the core". On one hand, it communicates the idea that who a person is truly comes from within. On the other hand, it communicates the idea that individuality comes, in a large part, from the cloths you wear.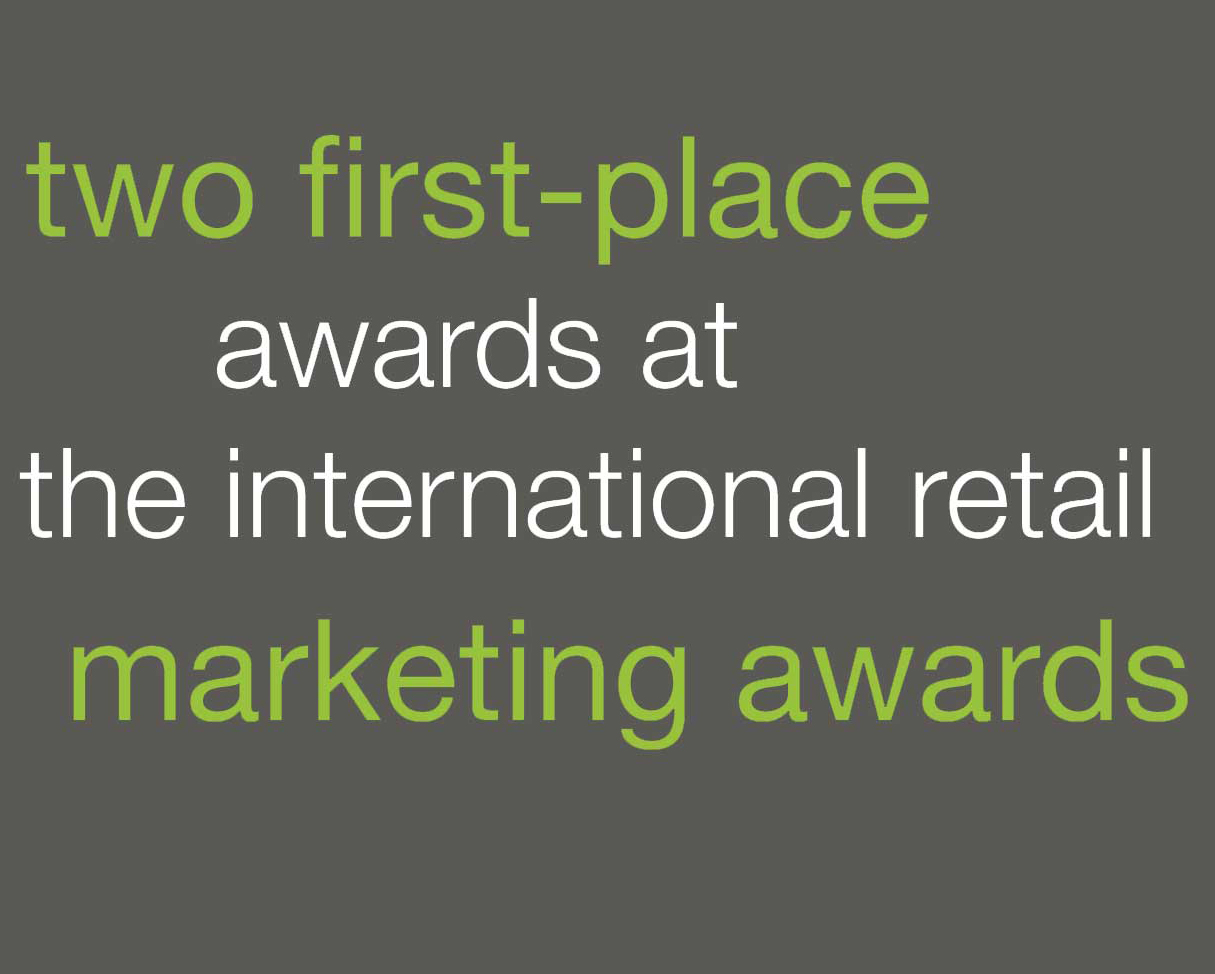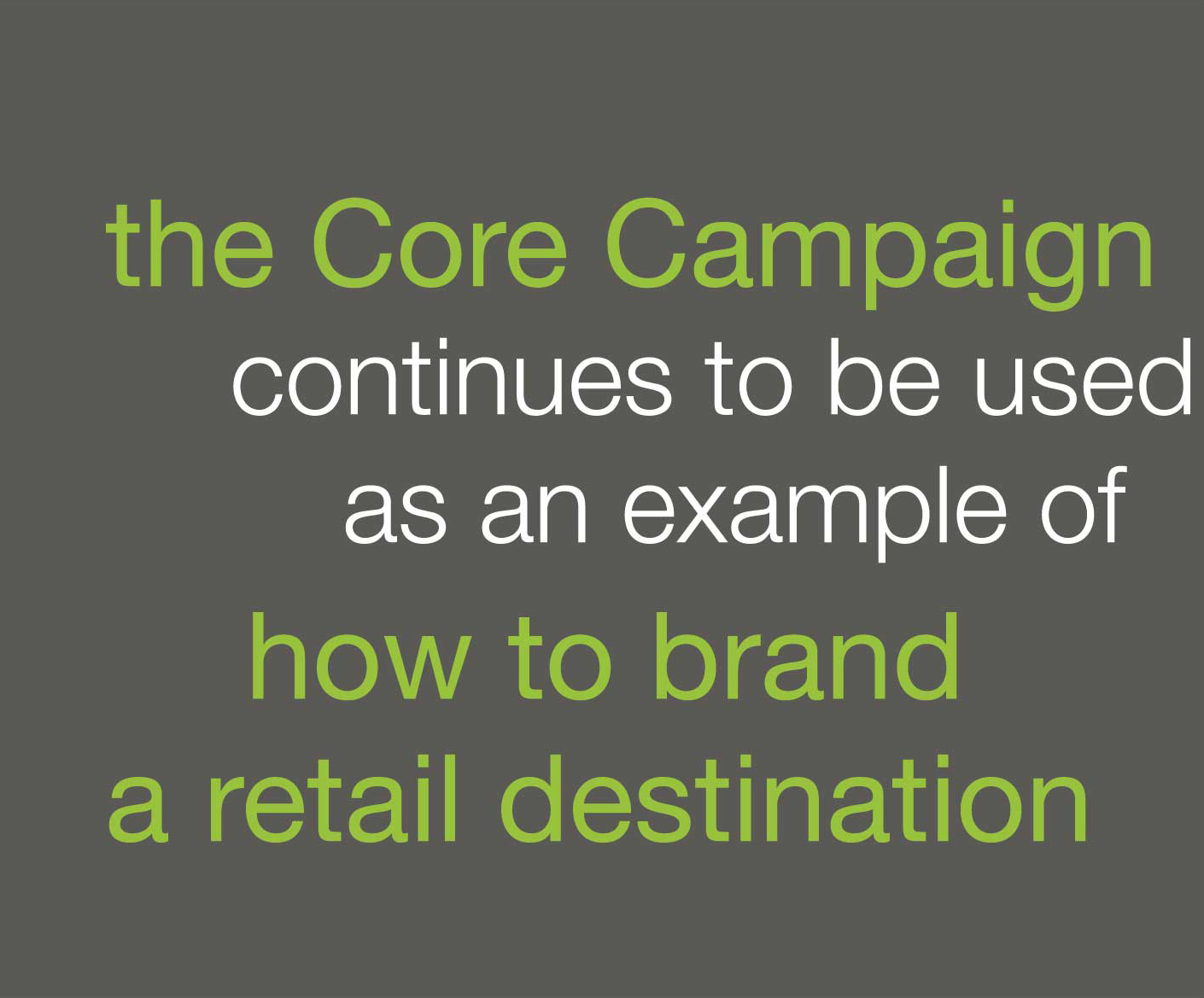 We launched the campaign featuring artful images of nude models strategically covered with only a small card highlighting fashionable clothing.
The poses in the foreground and background photos echo each other, emphasizing everyone comes into this world the same- naked and who you are is portrayed by how you dress.
In less than 3 months of the laugh of this campaign, consumers were referring to this downtown shopping as 'The Core'. Sales after 6 months showed a substantial 18% increase from same sale store sale the previous year. 
This campaign has been used as an example of 'how to brand and create and execute' a retail destination. More recently the core campaign received two first-place awards in the international marketing arena- for brand strategy and creative development.